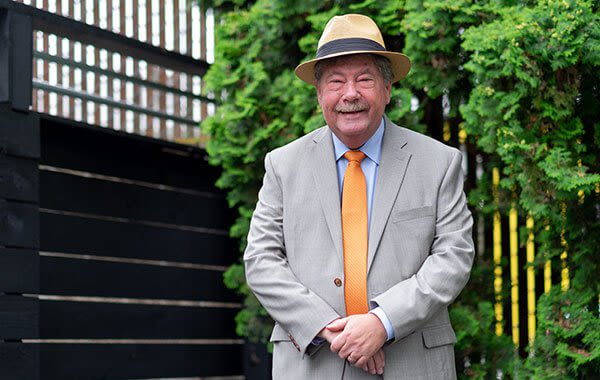 Hi, I'm Mike Gillett.
My Seattle-based law practice is devoted to fighting for your property rights and your economic rights. Under the law, you are entitled to the reasonable use of your property, and to responsibly conduct your business. I'm here when you need an advocate for these rights in a court of law or before a government agency – both state and federal.
EDUCATION
For undergraduate studies, I attended the University of California, Irvine, from which I graduated with honors in 1977. My major was social ecology. Social ecology applies interdisciplinary approaches to social, political and economic problems. It is grounded in the idea that everything is interconnected and emphasizes thinking outside of the box. I find this creative and collaborative style a great benefit when dealing with my clients' complex property and business problems.
After college, I entered Hastings College of the Law in San Francisco. In addition to studying the core areas of the law, my curriculum included a heavy emphasis on environmental law, property rights, and practice before administrative agencies. I graduated from Hastings in 1980.
After taking the Washington State Bar Examination, I was admitted to the practice of law on November 24, 1980. It made for a particularly good Thanksgiving Day later that week!
PRACTICE OF LAW
From 1980 to 1984, I was an associate attorney at the Law Offices of Roger M. Leed. This was a small law firm that predominantly handled litigation of environmental, land use, and real property matters. The range of cases to which I was assigned varied from private easement disputes to a challenge to King County's compliance with federal environmental laws in the operation of a major solid waste landfill.
After a few months of work on political campaign staffs, in 1985 I was hired by U.S. Representative Al Swift (D-Bellingham). For four years, I was Rep. Swift's legislative assistant on environmental and energy legislation. Most of my work was of two kinds. I coordinated with the staffs of other members representing the Pacific Northwest on regional energy issues. These included such things as wholesale electric power rates charged by the Bonneville Power Administration, cleanup of the Hanford Nuclear Reservation, and policies for interregional power transfers. My other major focus was environmental legislation before the House Energy and Commerce Committee, including Superfund and Clean Air Amendments.
I returned to Seattle in 1989, opening The Gillett Law Offices. For the next 11 years, most of my work was lobbying on environmental legislation and regulations. I represented both large and small businesses. For example, I represented a timber mill owner on federal forestlands issues at the height of the old-growth forest/spotted owl controversy. I also represented major oil interests on environmental legislation before the Congress, as well as on revisions to the Washington Department of Ecology's toxic cleanup regulations.
In 2000, I resumed a practice that is primarily litigation-oriented. From 1980 to 1985, I was a senior associate with the McElroy Law Firm in Seattle. Again, this was a small firm mostly doing environmental, land use, and real estate litigation. I managed multi-million dollar land contamination cases, environmental insurance coverage claims, water disputes, land use appeals, and private property disputes.
In 2005, I opened The Gillett Law Firm. My practice is primarily litigation in such areas as boundary disputes, tree law, environmental contamination, administrative law, and general property law.
MY PERSONAL BACKGROUND
I was born in California in 1955 and spent most of my first 25 years there. My father was a hospital corpsman in the U.S. Navy, and my mother worked in procurement for the Defense Department. My wife, Teresa, and I were married in 1988. We have two adult daughters, of whom we are very proud. I enjoy barbequing for big backyard parties. I have interests in U.S. history, Catholic liturgy, Dostoevsky, and social justice. And, increasingly, I like to travel to warm places in the winter.